Ever since the earthquake began, and Sergio responded by launching the collaborative effort that became
#Verificado19S
, a large group of organizations collected under the name Ciudadanía19s to maintain vigilance of the authorities' reconstruction policies, ensuring that Mexico City becomes a safer and more resilient city. One year after the major earthquakes of Sept. 19 2017, in light that the reconstruction efforts supported by local authorities have amplified, rather than reduced, inequality gaps, 
we have created over thirty actions
, of which are highlighted:
We elaborated a document that explains how to increase capacities and reduce vulnerabilities in emergency contexts. This manual explains the steps, forms, processes and institutions that are needed to navigate the bureaucratic requirements so that citizens may access the dignified constructions of their homes.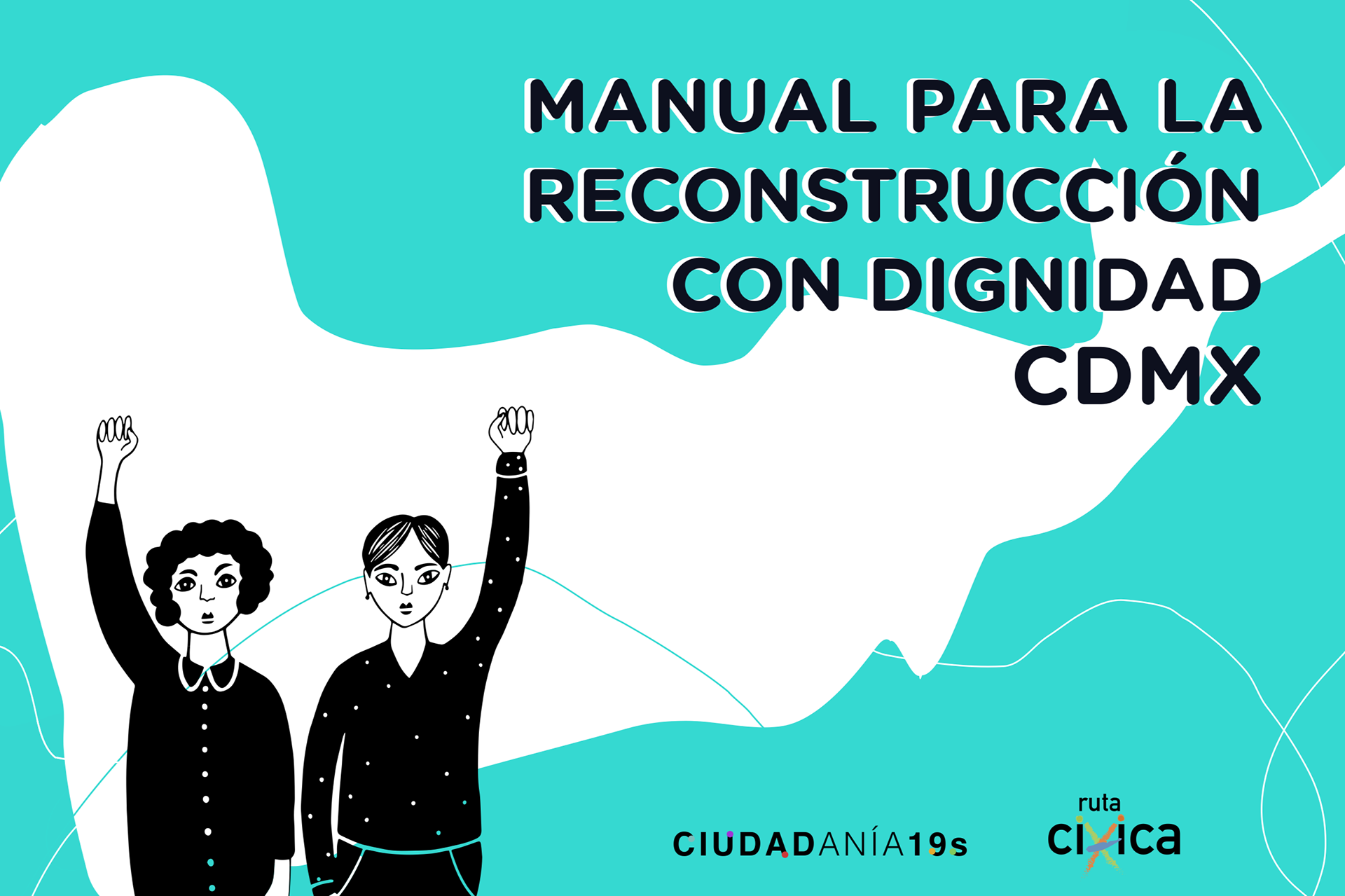 Protocol for the Verification of Information in Disaster Contexts
Verificado19s was a digital platform led by activists, neighbors and cyclists which managed information during the earthquake emergency. A group of citizens who led this effort, one of a kind in the world, is working argon humanitarian consultancies to create a protocol which may allow for a swift future implementation of this platform in the future emergencies in Mexico City, and in other countries. The work will be ready to be shared globally between January and March 2019.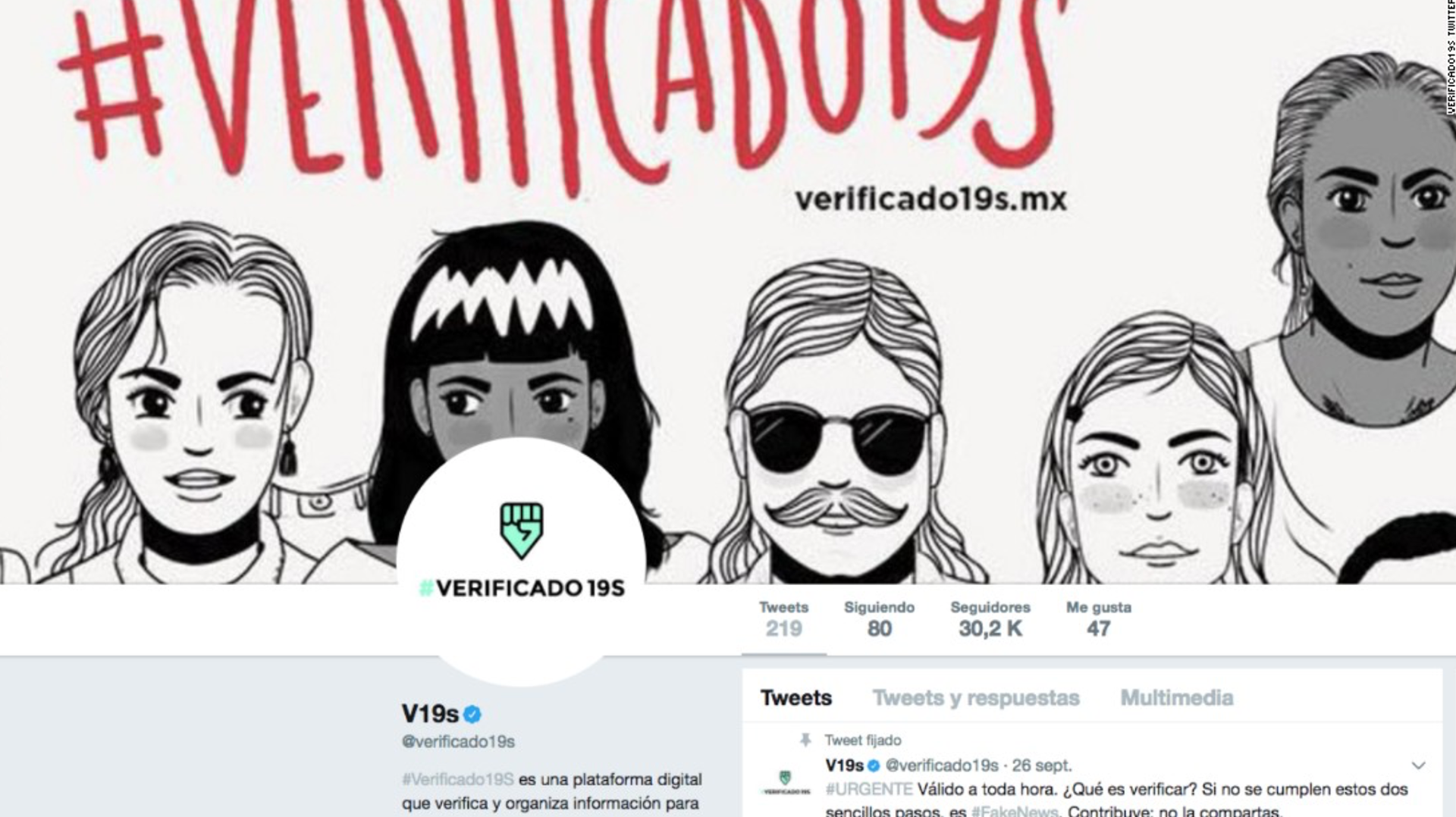 We are compiling data on the environmental, legal and social ecosystems of Mexico City to create the foundations of a Risk Atlas, which will be delivered to the Institution of Democratic and Prospective Planning of Mexico City, once it is created in April 2019. The objective is to guide the responsible development of Mexico City during the next two decades.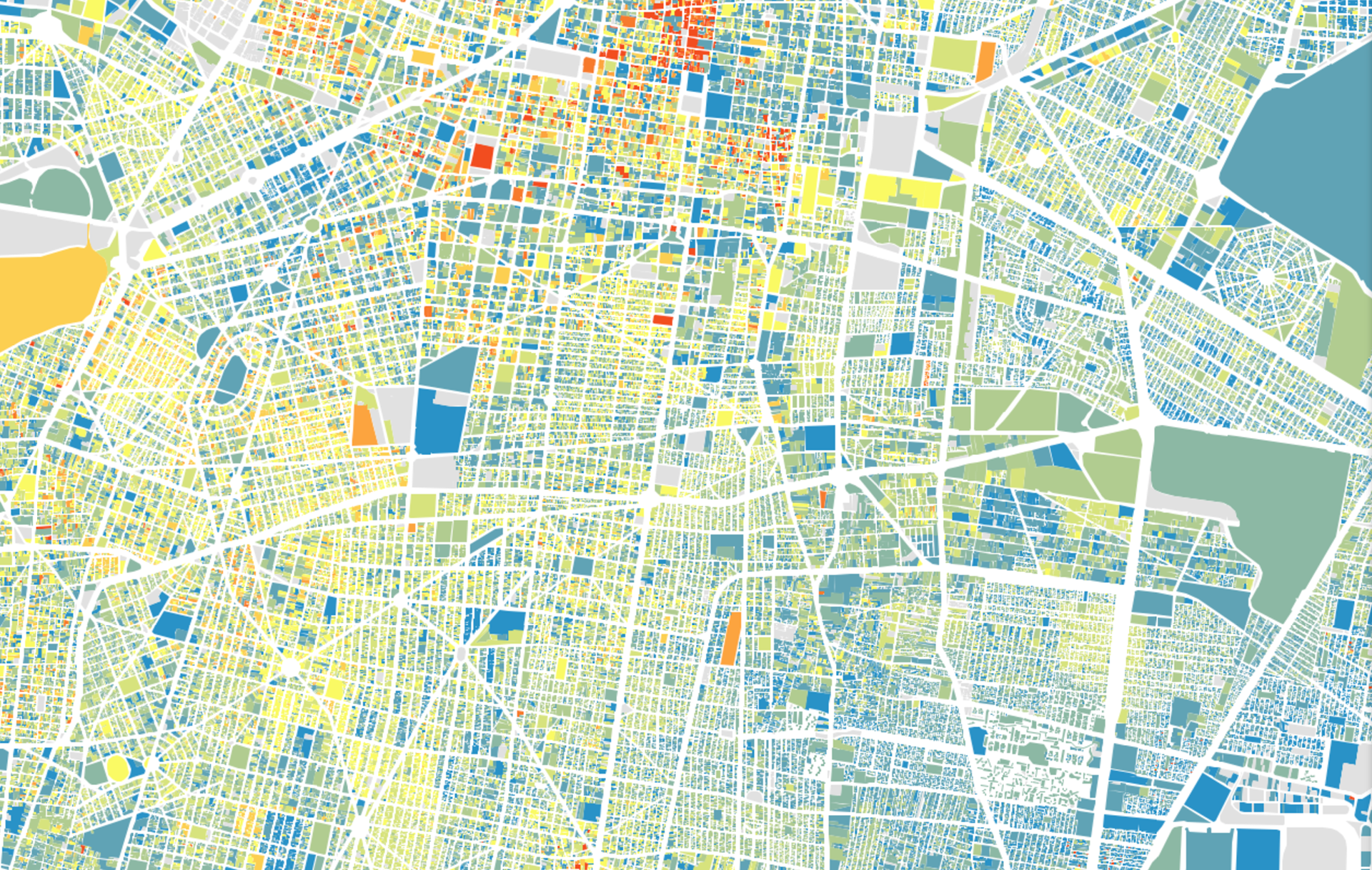 Understanding our Vulnerability
Ciudadanía19s has created a series of videos meant to educate citizens on the pressing issues Mexico City faces as an earthquake-prone city. These animations enlighten us about the water ecosystem, ground mechanics,  
 We presented to the Mexico City Human Rights Commission (CDHDF) a report on the Human Rights Violations perpetrated on citizens affected by authorities failure to respond in the wake of the earthquakes. It is a documentation of cases, interviews with victims, public officials, legislators and an account of newspaper articles which systematically describe the negligence of many government levels and public institutions.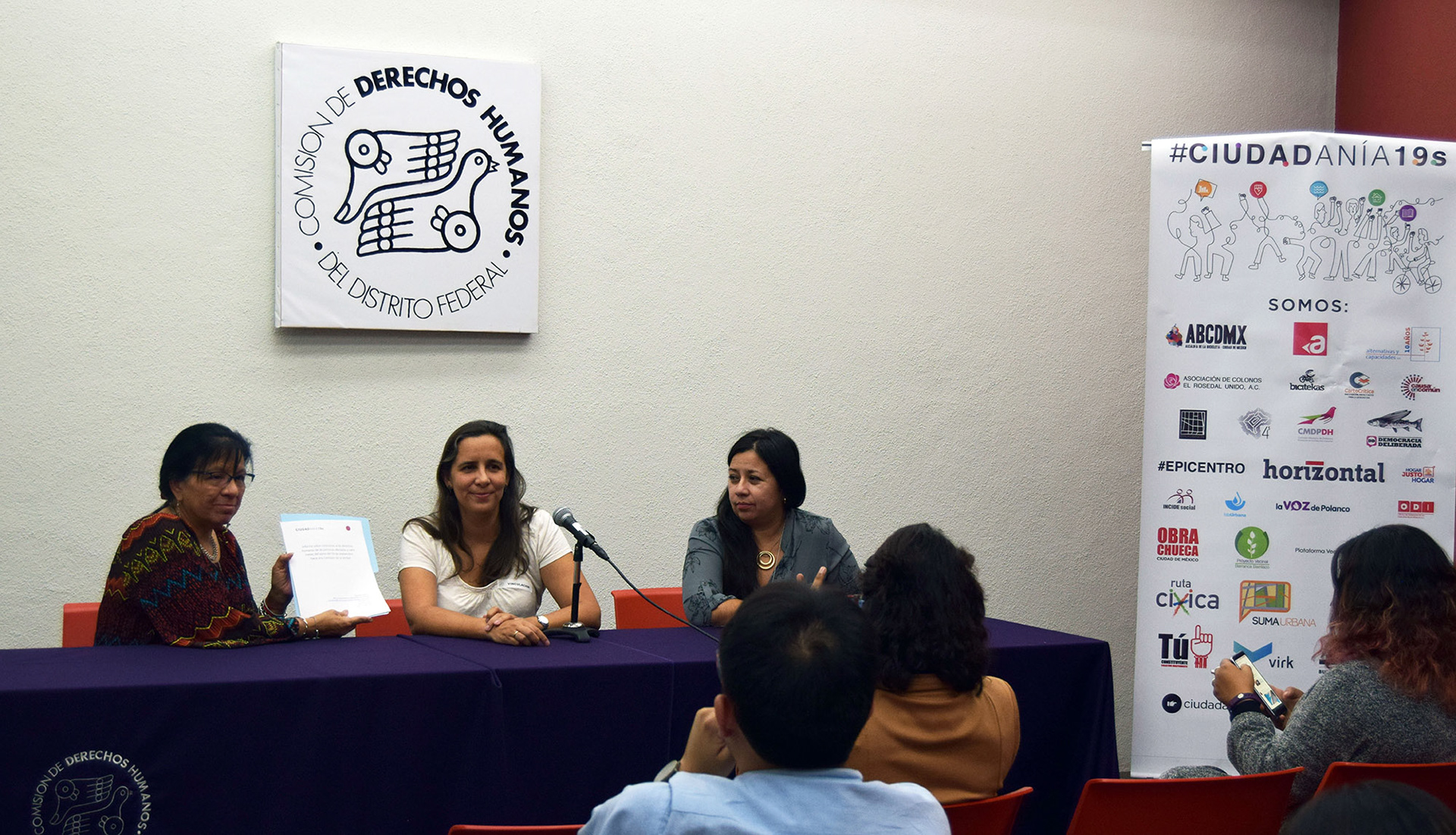 19S Survivors: a 10 chapter web-series
Ciudadanía19s documented 10 different stories of people affected by the earthquake: the story of a neighborhood's fight for water access, a public school's struggle for restructuring, an urban lake's plight of suffering water scarcity, buildings forced into demolishment and unfair evictions, developments under a year old that collapsed because of structural approval failure, prisons with out safety check examinations –these are some of the stories that illustrate the vulnerability of Mexico City that Ciudadanía19s works to alleviate.
Member Organizations
06600 Plataforma Vecinal y Observatorio de la Colonia Juárez
Acción Ciudadana Frente a la Pobreza
Ala Izquierda
Alternativas y Capacidades
Asociación de Colonos El Rosedal Unido
Bicitekas
CartoCrítica Investigación, Mapas y Datos para la Sociedad Civil
Causa en Común
Comisión Mexicana de Defensa y Promoción de los Derechos Humanos
Democracia Deliberada
Horizontal
Incide Social
La Voz de Polanco
Nodo
Obra Chueca
Portales Existe
Ruta Cívica
Suma Urbana
Tú Constituyente
Virk
YouthBuild México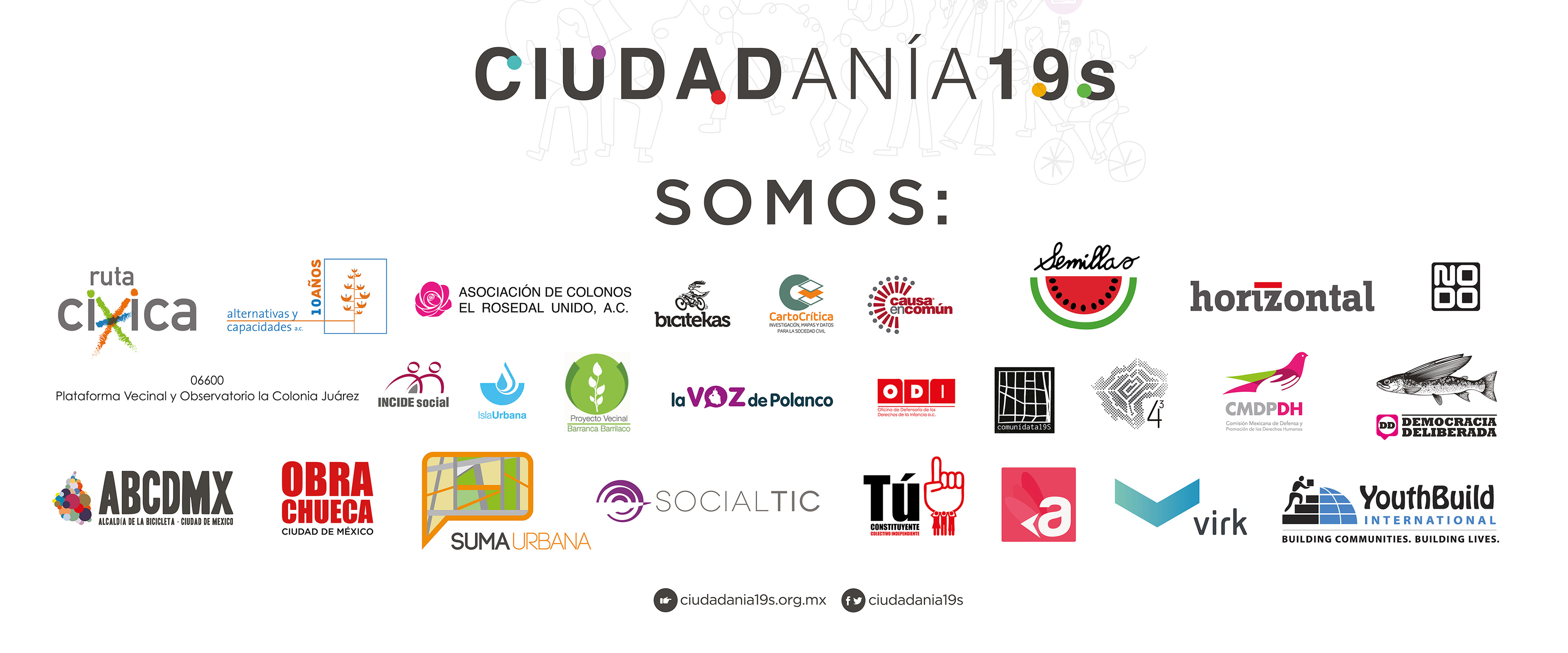 Citizen Members 
Alfredo Acle, Guadalupe Barrena, Cristina Barros, Eduardo Barraza, Sergio Beltrán-García, Florencia Bianco, Luis Briones, Carlos Brown, Areli Carreón, Claudia Campero, Patricia Carrillo-Collard, Ma. Enriqueta Cepeda, Elba Y. Coria Márquez, Mony de Swaan, Maria Teresa Eljure, Lidia Estrada, Rodrigo Floriano, Laura Freyermuth, Rebeca Moreno, Marlene Gómez Aizpuru, Sergio González, Denise González Núñez, Daniel Gershenson, Tania Hernández Gordillo, Archibaldo Hope, César Jiménez, Natalia Lara, Alejandra Leal, Manuel Llano, Dario Martinez, Josefina Mac Gregor, Agustín Martínez, Antonio Martinez, Salvador Medina, Carlos Monroy, Alejandra Navarro, Sharoon Negrete, Gisela Pérez de Acha, Viridiana Ríos, Denhi Rivera, Valentina Riquelme, Lourdes Rébora, Maria Teresa Ruiz, Ofelia Sánchez, Tania Sánchez-Andrade, Felipe Sánchez Nájera, Alberto Serdán, Xavier Treviño, Valeria Tirado, Pauletta Vázquez, Raúl Zepeda Gil, Berenice Zambrano y Luis Zambrano.